HOTELLI aalto is an ideal escape, allowing you a sneak peek into the countryside of Japan. Its nature, known as the third largest national park of Japan named Bandai-Asahi, is breathtaking and remains an experience in itself. HOTELLI aalto's goal is to blend in with its surroundings, providing the highest comfort and luxury, with its primary focus on the eco-systems presented by nature. The service of the staff lets the guest experience the true culture of Japan, with purity and kindness as their highest priority.

All worries are left behind when entering the hotel; a quiet and warm atmosphere of a mountain lodge with food and beverages included, all freshly made from local ingredients. Enjoy the authentic Japanese breakfast in the morning whilst a modern fusion of 'East meets West' at dinner.

Thrive in the Japanese culture as you remove your shoes and dress in "samue" throughout your stay, creating instant ease and relaxation. "Samue" were and are still used by Zen monks as working costumes, as well as costumes for Zen/meditation due to its functionality and freedom of movement. History is maintained throughout the entire property, as the volcanic rocks of the mountains are used to light the fireplace. Catch a glimpse of the native animals, as the area is a habitat for black bears, Japanese macaques, Japanese serows, many wild birds and flocks of Tundra swans. Take a walk through the private marshes, listening to the sounds of nature and breathing the fresh air of the mountains.

HOTELLI aalto aims to provide luxury in a pure and Japanese manner, by letting you experience the beauty of its surroundings, the comfort of its typical facilities and the uniqueness of the service. Indulge into this other world, treating others and yourself with the true hospitality that Japan has to offer.
After Bathing
Indulge yourself in the moment of tranquility and refreshments after the onsen with cold drinks and an open bar by the lounge overseeing the courtyard garden.
Connected to the open doors to the exterior deck, we invite you to savor in the surrounding nature.
*Drinks and services within the property are included in your room charge.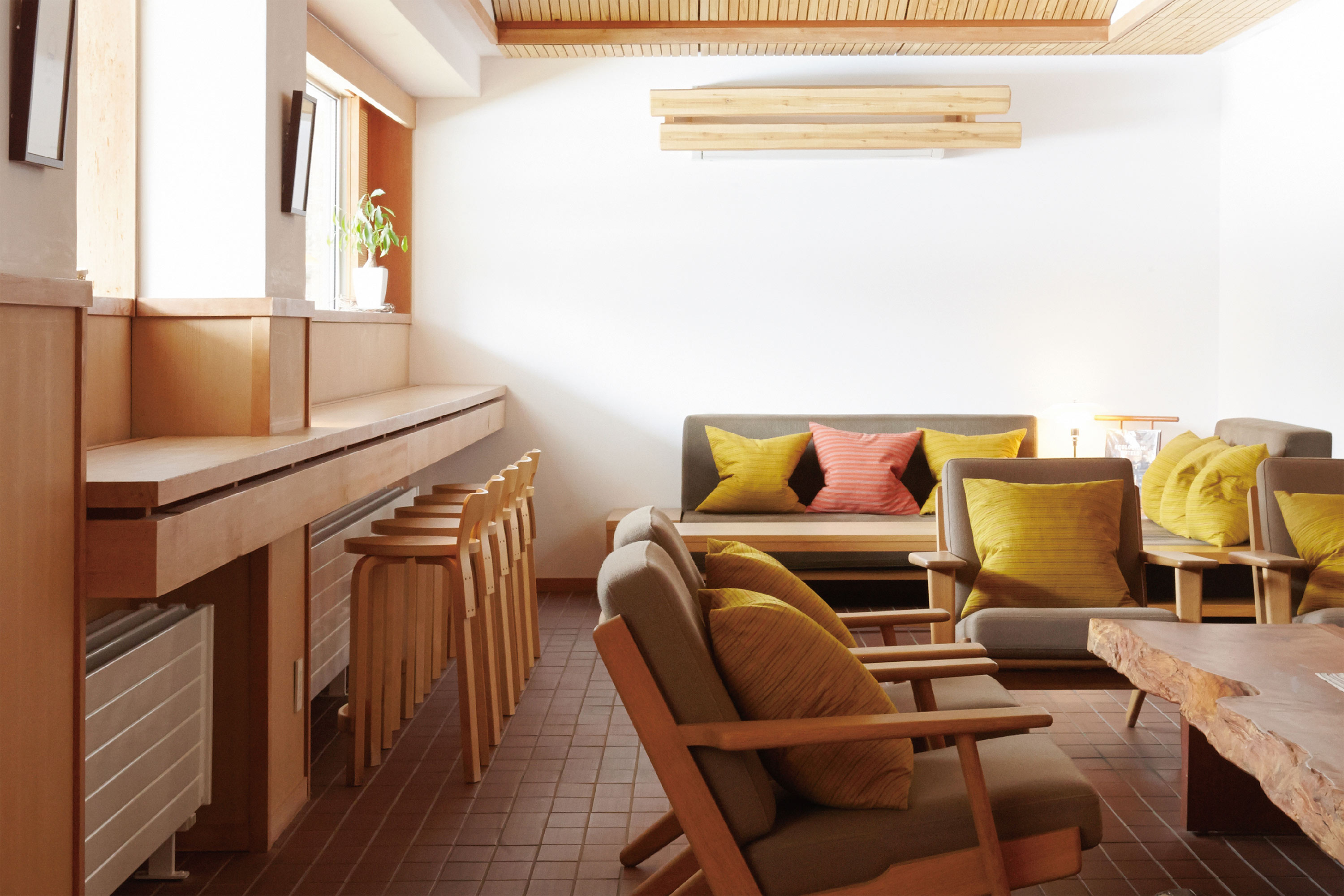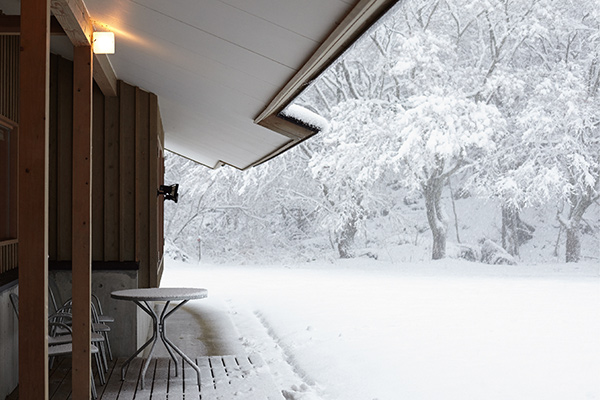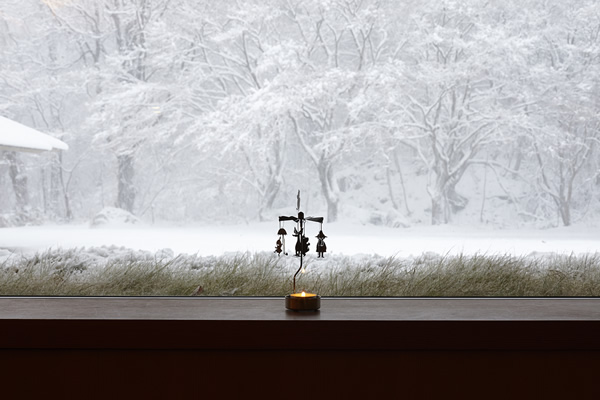 Dine and Wine
For guests arriving early to enjoy the dinner experience,
your stay includes a selection of beers, wines and spirits that will compliment the cuisine.
In addition, should you wish to indulge on a special night or are visiting for a celebration, HOTELLI aalto has a special wine list to let you journey in the wine producing regions of the old and new worlds.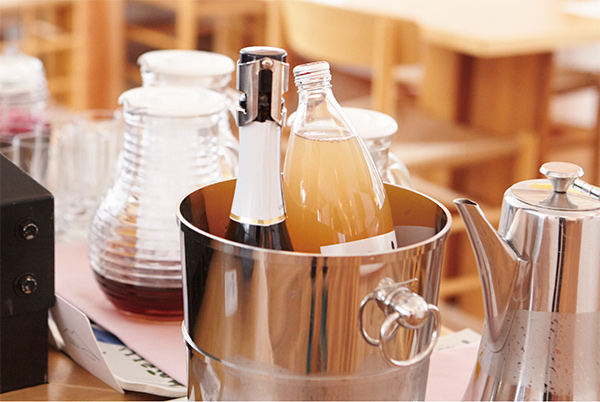 Enchanting surprise of the night
Be prepared to be treated by a different surprise each evening at your door as you make your way to bed.